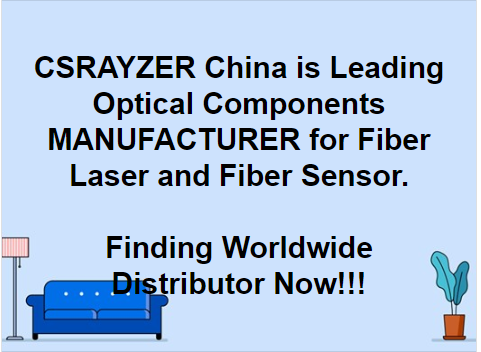 CSRAYZER IS FINDING WORLDWIDE DISTRIBUTOR!
Rayzer Optical Technology CSRAYZER, has four subsidiary workshop companies in China, has significant capability of designing and manufacturing optical components for fiber laser and fiber sensor, with a large and complete product range, which is an one-stop supplier. The product range almost fully covers all optical parts for fiber laser and fiber sensor, such as Acousto Optic Modulator, Faraday Isolator & Rotator, Phase shifter, PM/SM passive components in normal or full termperature operation, Fiber Coil, ASE, etc. For more informaton, please request a QUOTE to us!
As a Leading Optical Components MANUFACTURER for Fiber Laser and Fiber Sensor, Now We Are Finding Worldwide Distributor with Good Terms and Conditions at this time!!!
Please contact via:
INTL@CSRAYZER.COM
Or
WECHAT/SKYPE/MOBILE: +8617707135527