COMPANY
CSRayzer Optical Technology, becomes one of the leading Optical Passive Components manufacturers by aiming for, and consistently delivering high-end specification products.
Established in 2013, integrated four subsidiary compannies located at Shandong Ji'nan, Shanxi Xi'an, Hunan Yue'yang, the headquater is at Wuhan Hubei Province. Over 200 experienced staff take pride in providing high performance products of various Special Optical passive Components and Modulators, focusing on Fiber Laser, Fiber Sensor, Telecommunication application fields, widely used in Military and Defense, Aerospace and Aviation, Vehicle Industry, Subsea Detecting, LIDAR, Oil&Gas and other industries.
With strong design and manufacturing capability with of our several holding companies, CSRAYZER provides a large and complete range of optical components, to be an one-stop supplier. The products include Acousto Optic Modulator (AOM), Faraday Rotator & Isolator, Fiber Coil, Super Mini Single Mode or Polarization Maintaining Fiber Optic Passive Components, High Power Optical Components, Mini Hybrid Optic components, etc.
Certified by ISO9001:2015 Quality System, CSRAYZER continuously shows best service and good reputation to worldwide clients, supplies kinds of optical components with efficient cost, strict quality control and top-level developing capability.
ENVIRONMENT
CSRayzer Optical Technolgy has over 3,000 square meters of cleanroom facility with state-of-the-art manufacturing, research and test equipments. We have several workshops and different production lines, which are Acousto-Optic Modulator(AOM) research and manufacturing workshop, Fiber Micro-Optics manufacturing workshop, FBT Fiber components manufacturing workshop, Fiber Coil Winding Workshop, and Optical Faraday Rotator&Isolator Research and manufacturing workshop.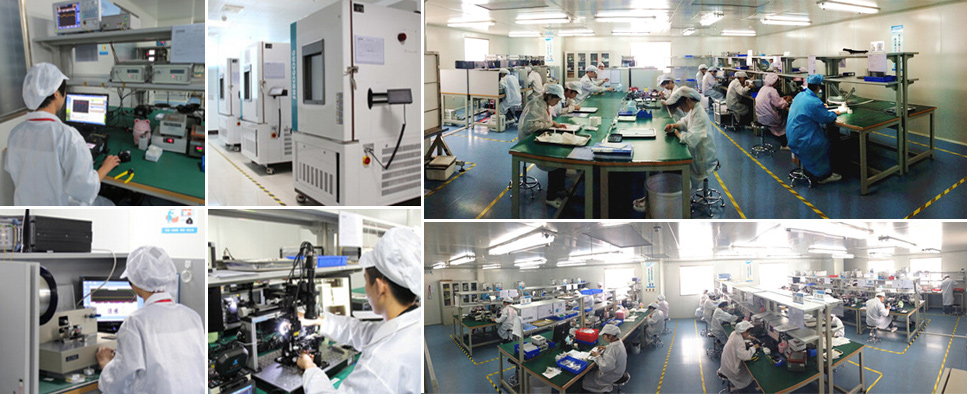 CULTURE
AIM: SPECIALIST IN SPECIAL OPTIC DEVICES.
PRINCIPLE:by DILIGENT INNOVATION work, produce PRECISION goods, sense the BENEVOLENT CENTURY.
VALUE: SPECIALTY, INNOVATION, HONESTLY, MUTUAL BENEFIT
MISSION: We will strive to become the MARKET LEADER, wherever we engage. Our products must have volume POTENTIAL AND KEY OPTICAL FUNCTIONALITIES embedded in optical components and solutions. We will create a scalable and TRUELY COMMERCIAL BUSINESS for us and our customers.