COMPANY
CSRayzer Optical Technology, becomes one of the leading Optical Devices manufacturers by aiming for, and consistently delivering high-end specification products.
Established in 2016, the headquarter located at Wuhan Hubei Province, CSRayzer has several branch companies and workshops. The product application areas are concentrated in ultrafast fiber laser system, fiber sensing system such as DAS/DVS, and seabed detection, LIDAR for wind or distance measurement, and other fields.
With our own design and production capability, CSRAYZER produces a large and complete range of photonic and optical devices, to be one-stop supplier. The products include Acousto-Optic Modulators, Optical Faraday Rotators & Isolators, Fiber Optic Components, MEMS VOA and Optical Switch, Laser Diodes and Photodiodes, APD, SLD, Fiber Coils, ASE, EDFA and other optical Amplifier and modules.
Besides certified by ISO 9001:2015 / 14001:2015 / 45001:2018 Management Systems, some of our products has passed high standard tests to meet different working environments.
ENVIRONMENT
CSRayzer Optical Technolgy has over 10,000 square meters of cleanroom facility with state-of-the-art manufacturing, research and test equipments. We have several workshops and different production lines, which are Acousto-Optic Modulator(AOM) research and manufacturing workshop, Fiber Micro-Optics manufacturing workshop, FBT Fiber components manufacturing workshop, Fiber Coil Winding Workshop, Optical Faraday Rotator&Isolator Research and manufacturing workshop, LD and Photodiodes workshop, Optical module and amplifier workshop, etc.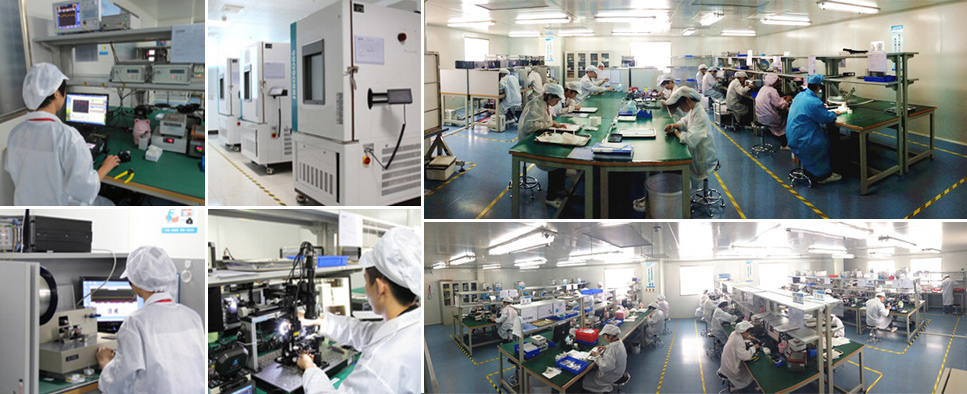 CULTURE
AIM: SPECIALIST IN SPECIAL OPTIC DEVICES.
PRINCIPLE:by DILIGENT INNOVATION work, produce PRECISION goods, sense the BENEVOLENT CENTURY.
VALUE: SPECIALTY, INNOVATION, HONESTLY, MUTUAL BENEFIT
MISSION: We will strive to become the MARKET LEADER, wherever we engage. Our products must have volume POTENTIAL AND KEY OPTICAL FUNCTIONALITIES embedded in optical components and solutions. We will create a scalable and TRUELY COMMERCIAL BUSINESS for us and our customers.